Restaurant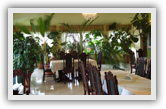 We invite you to our restaurant where guests can find themselves surrounded by a cozy and quiet atmosphere. Our staff will put all effort to make you feel comfortable and unique.
We took advantage of a rich and long tradition of polish and international cuisine and created a menu in which everyone can find a speciality for themselves.
Based on our extensive experience in Poland and abroad, we are aware that high class cuisine begins with the best products, chosen from the highest quality crops and farms available.  Our chef was awarded numerous times and puts all effort to create dishes that will linger in your memory for a long time.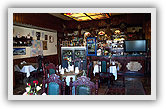 Every day we invite you for breakfast, lunch and dinner. Share these special moments with your family, friends or business partners. We will organize various gatherings, banquets, weddings and conferences.
Kosynier is a place with tradition and history that lasts for more than 20 years.

Become part of our history...