Banquets: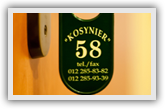 Our facility is accommodated to organizing various events such as weddings, banquets, feasts and company conferences. There are 4 halls which accommodate about 180 people total. There is a possibility to organize outside feasts by the grill/barbecue. We also organize family gatherings to spend pleasant Sunday afternoons. All meals are carefully prepared from the best quality products, without any artificial supplements. 100% of the meals are prepared by our chefs. This gives our dishes a unique and extraordinary taste that stays in your memory for a long time. At your request and with earlier arrangements, we are willing and able to prepare a dish from any part of the world.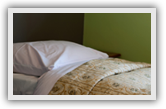 We invite various institutions, firms and travel agencies to cooperate with us. We offer discounts and promotions for large groups of guests.

WE WOULD NOT BE HERE IF NOT FOR YOU!